Post Your Question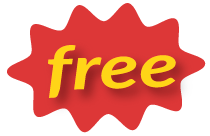 How It Works
Set out your general question about legal procedure or outcome in a public post targeting lawyers without giving away details that might identify you
Legal Issues
For all practice areas, business and personal. For questions about procedure or outcome before, after or during a legal matter.
Outcome
Lawyers will have the opportunity to contact you via email through Planet-Legal to provide an answer to your question.
Lawyer Sourcing
Any qualified lawyer may choose to answer your question or respond to you directly and privately. Planet-Legal does not charge lawyers a fee for access so you can be assured of having access to the greatest possible pool of potential lawyers without any barriers.
Follow up options
After posting you may wish to:
respond to a lawyer who has provided a satisfactory answer to directly ask questions and evaluate their suitability to represent you
post one additional clarification or a further question to provide more detail to lawyers and encourage more relevant responses
create a post in our "Post your need" section based on the information you have received in your responses.
request a Planet-Legal referral for further comparisons to your responses
Selection
You choose the lawyer or answer.
Process
You write a brief question including the key facts. We will send you a confirmation email after you submit your question and another email after a Planet-Legal staff member has reviewed and approved, rejected or modified it. Whenever a lawyer responds to your question, or initiates contact with you, you will receive an email notification. You can decide whether or not to respond to these contacts, as well as whether or not to reach out to a lawyer who has attempted to answer your question.
Value Added
Eliminate the stress of the unknown. Planet-Legal provides a forum where you can ask legal questions as well as view questions other users have asked, which may provide helpful information. Once you have received an answ you can use the free resources on Planet- Legal to evaluate the response and the lawyer. There are no barriers or costs to discussing your matter with as many responding lawyers as you want.
Disclaimer
Planet-Legal is not liable for legal outcomes and cannot guarantee a response. Answers provided are not legal advice and Planet-Legal cannot guarantee the completeness, appropriateness or accuracy of answers. Any information disclosed in a question is visible to the public so please do not include confidential information in your question. See Terms and Conditions for more details.